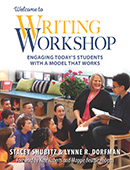 Welcome to Writing Workshop
Stacey Shubitz and Lynne Dorfman warmly welcome you to experience writing workshop for the first time or in a new light with Welcome to Writing Workshop!...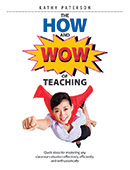 Click here for Pembroke's Book of the Month you'll get a sneak peek at the entire text of one of our books completely free of charge!
The How and Wow of Teaching
Teachers succeed when they grow, develop, and strive to maintain excitement and wonder: the WOW of learning. This book examines a wide variety of daily tasks, from...
The How and WOW of Teaching
Connecting Through Humor
Getting to know your students and making connections with them make teaching and learning smoother, more enjoyable, and more successful. This week, get hands-on advice from Amanda Yuill's Reaching & Teaching Them All on connecting with students through humor, and making the classroom a more joyful place.
Click here to download this week's Freebie.
Click here for the Friday Freebie archive.
Sign up for Pembroke News - the latest in teaching and learning direct to your inbox once a month, as well as unique offers and coupons.
Follow us on Facebook, Twitter, YouTube and Pinterest for all the latest news...

eBooks - Click here for a complete list of Pembroke Publishers' titles now available as eBooks.