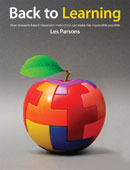 Click here for Pembroke's Book of the Month
you'll get a sneak peek at the entire text of one of our books completely free of charge!

Back to Learning

This timely book presents straightforward analysis and practical guidance on confronting bullying, taming the digital universe, and changing the troublesome trend...
Who Are You?
As you prepare to step back into the multiple roles needed from a teacher, this guide, from Jennifer Harper & Kathryn O'Brien's Student-Driven Learning, will help you reconnect with yourself, your students, your practice, and the kind of teacher that you really want to be.
Click here to download this week's Freebie.
Click here for the Friday Freebie archive.